St. Lawrence CE Primary School
Our Vision & Intent
Through 'The St Lawrence Way' we will engage, excite, empower and inspire all to be the best they can be with God equipping them for today, tomorrow and the future.
Motto
"Being the best we can be with God"
'For I know the plans for you,' declares God, 'plans to prosper you and not harm you, plans to give you hope and a future.' Jeremiah 29:11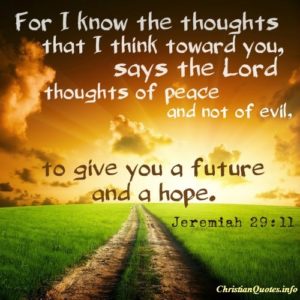 Our Values
Through 'The St Lawrence Way' we will explore our vision, intent and Christian values.
The guiding principles that we teach the children to live their lives will be underpinned by the core Christian values of Perseverance, Courage, Respect, Justice, Trust, Forgiveness, Generosity, Service, Friendship and Compassion.
Listening and Learning = Perseverance and Courage
Respecting and Caring = Respect and Justice
Trusting and Forgiving = Trust and Forgiveness
Helping and Supporting = Generosity and Service
Smiling and Inspiring = Friendship and Compassion
Mission and Implementation
Our mission and implementation will be driven Through the 'St. Lawrence Way' and  we will…..
Design a curriculum that: recognises children's prior learning, providing first hand learning experiences, allowing the children to build resilience and become creative, critical thinkers who will go on to be lifelong learners.
Recognise every child as a unique individual. We teach the children to be tolerant and accepting of one another whilst understanding and respecting difference and diversity, knowing that all have been created in the image of God.
Provide inspiring enhancement opportunities that engage children in their learning, encouraging investigative and enquiring skills where there are no limits to curiosity and there is a thirst for new experiences and knowledge.
Promote lifelong Christian values by helping and supporting our children to contribute successfully to their local community and the wider, increasingly complex national and global community is an integral part of our curriculum offer.
Foster a Christian community whereby everyone feels valued and has a strong sense of belonging building upon strong, caring relationships that are based on mutual respect; demonstrated through courtesy, forgiveness and reconciliation.
Value the community to which we belong by listening to adults and creating opportunities for the pupil voice to be heard, providing support for good mental health and the wellbeing of all in our Christian community and is central to the ethos of our school.
Instil core Christian values through our collective acts of worship by trusting our children to make positive choices, supporting the strong moral sense of right and wrong, having a very positive impact on pupils' outcomes and behaviour.
Raise aspirations and engender a sense of personal pride in achievement, providing purposeful and relevant learning opportunities ultimately helping every child to find their strengths and interests by promoting a smiling, happy culture for the children.