Welcome to St Lawrence C.E. Primary School.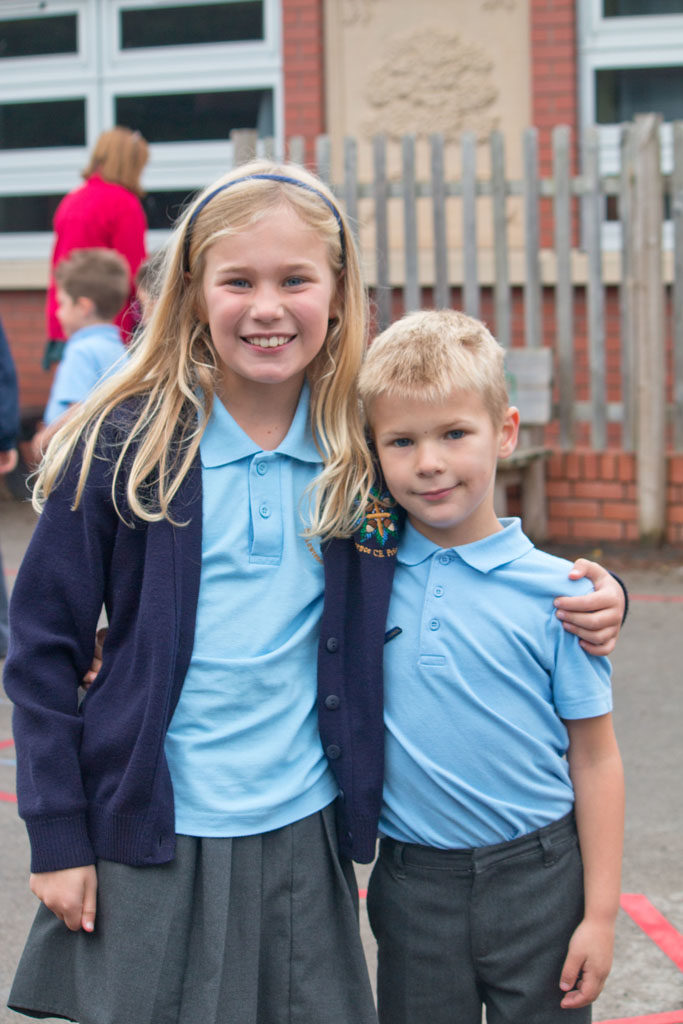 Our school is a very happy school. It provides a secure and supportive environment, founded firmly on Christian values, enabling children and families, staff and governors, as well as the wider community to learn together in partnership.We are proud to have been a Church of England primary school since 1840 sat in the heart of the village Preston Upon the Weald Moors, living our motto of 'Being the Best we can be,' and following the St Lawrence Way through the teachings of Jesus:
Listening and Learning
Respecting and Caring
Trusting and Forgiving
Helping and Supporting
Smiling and Inspiring
Every child brings strengths to the school. We build on these to promote high self-esteem, resilience and mutual respect through our positive nurturing Christian ethos and a curriculum that is engaging, challenging and differentiated to meet the needs of the child. There are many and varied opportunities to develop skills in the arts, sports and socially through the curriculum and at after school clubs that the children can join. We aim to make school an enjoyable, secure and challenging experience where children learn effectively.
We love to welcome visitors!
Please have a look at the website and all the wonderful opportunities that the children enjoy in our school.
Our parents are welcome and have many opportunities to be involved with school; coming in to help during the day, by supporting a lively programme of events put on by the Friends of St Lawrence or joining the committee, by being elected to serve as a parent governor for the school or, most importantly, by supporting the work undertaken by the teachers with your child during his/her time here.
Education is most effective when there is a strong partnership between school, parents and children. We will aim to keep you well informed about your child's education and we hope that you will also communicate with us about any concerns you have or special events which occur in order that school can offer support or celebration.
The best education comes from shared experiences.
Welcome to St Lawrence CE Primary School.
Mrs Alison Moore Head of School
Mrs Rebecca Nash Executive Headteacher
Should you require any further information about the school, please do not hesitate to contact us. We will be happy to help in any way we can.