Bea decided to make a space poster/picture. She decided that exploring space was important scientifically, and that there are many innovations that come from this and because of it. "astronauts are very clever and brave"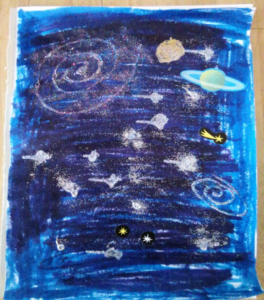 Paramedic in the making!
Well done to Darci for completing this activity pack at home and working hard on our ambition for the future.